On the go, your schedule is often very busy. One more reason to enjoy some free time available.
And what could be better, to rest, than the change of scenery for a few minutes or hours?
(Article first published on the Likibu Blog)
Everyone knows that no place is more depressing than Paris at the beginning of the school year. Tourists leave and Parisians return, en masse, we suffocate in the metro, the weather puts its grain of salt and you are soaked and depressed in the Parisian rain. But we don't all have the chance to be able to afford a getaway to the green: busy schedule, lack of budget or spouse, for each his reasons. Fortunately, Paris is full of unknown nooks and cranies that will make you feel like you're being transported out of town in a heartbeat!
Not wanted or not possible to leave Paris, if only for a weekend? We have the solution: follow the guide to discover the hidden side of the capital, and escape within range of Vélib' or metro!
A mythical place in the capital, one of its largest buildings, the Grand Mosque is far too little visited by Parisians. Few know the adjoining café, where you can taste the best oriental pastries in the city in the heart of a Moroccan garden. Or its 3,500-square-metre Arab garden, capable of transporting you from the5tharrondissement to the Medina of Fez! Whether you prefer to play it as a tourist by visiting the prayer rooms or relaxing with a black soap scrub in the hammam, a change of scenery is assured.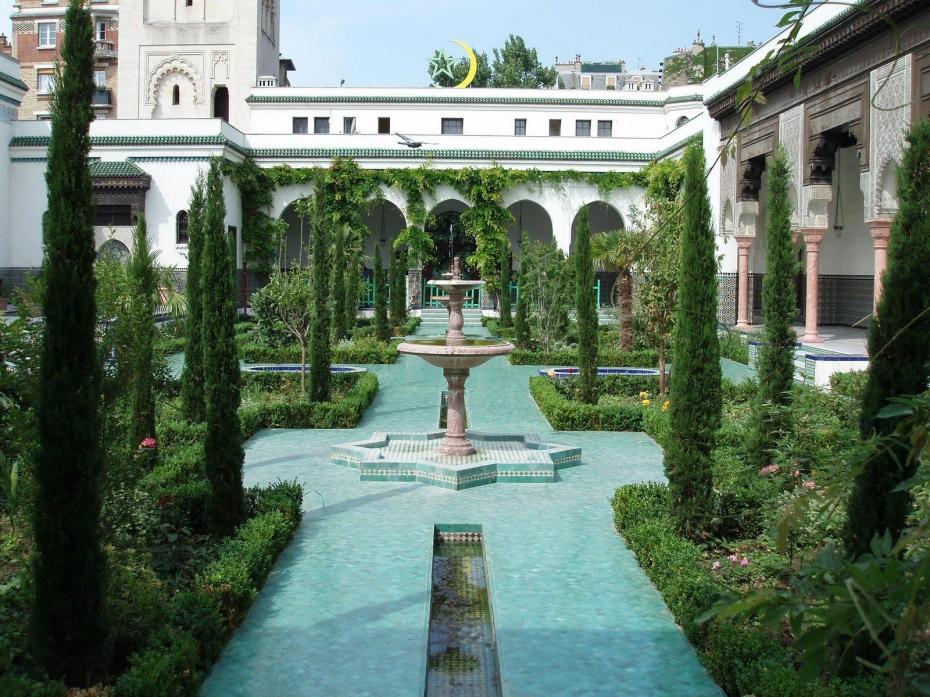 Grand Mosque of Paris
2 bis, Place du Well-de-l'Ermite – Paris 5
Open daily
Restaurant Le Sud
In need of cicadas, lavender fragrance and petanque-pastis atmosphere? We offer you to rediscover all the charm of Provence… To Porte Maillot! The room of this upscale restaurant faithfully reproduces, in detail, a Provençal village: the cobbled courtyard and its century-old olive tree, the tablecloths embroidered with olives and lavender strands and even the song of cicadas, which accompanies your meal. It is impossible not to succumb to the charm of this unique place in Paris. In terms of gastronomy, the chef offers traditional and tasty cuisine that is typical of Mediterranean. The perfect combo for an evening vacation.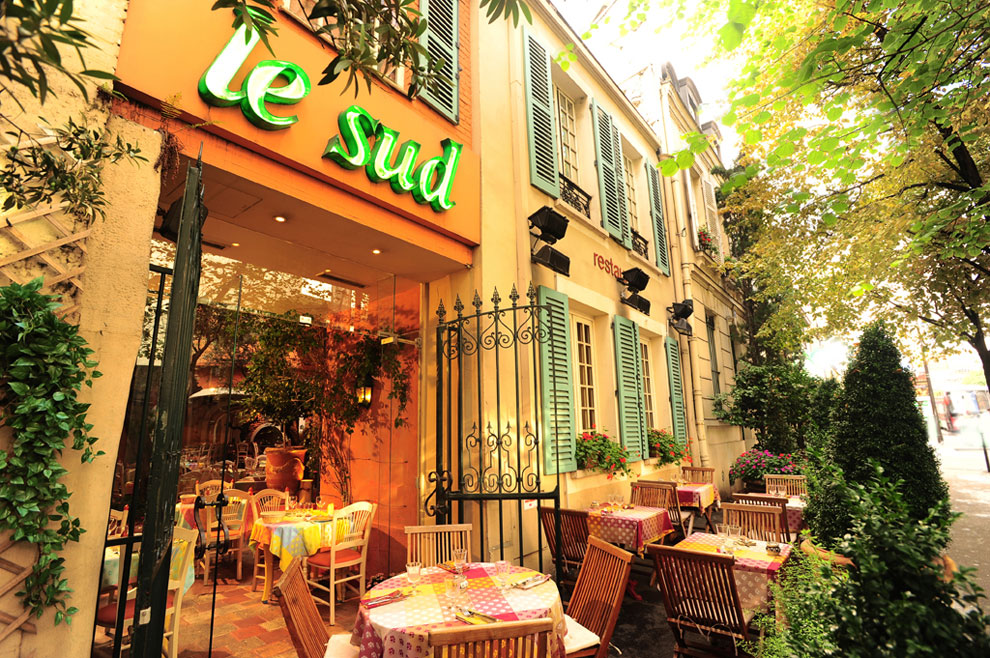 The South
91 Boulevard Gouvion Saint-Cyr – Paris 17
01 45 74 02 77
Wearing a shirt
Open Monday to Sunday 8am-11.30pm – reservation recommended
…
For the rest, go to this address
http://blog.likibu.com/fr/les-5-meilleurs-lieux-sevader-paris/